Erasmus+ project FAAI: Transnational Meeting A4.1 in University of Niš in Serbia
Erasmus+ project FAAI: Transnational Meeting A4.1 in University of Niš in Serbia
The A4.1 transnational meeting took place at the Faculty of Electronic Engineering in Nis, and Science Technology Park Nis, Serbia, with the participation of partners from five universities: University of Bielsko-Biala (UBB), University of Library Studies and IT (ULSIT), University of Nis (UNI), University of Ss. Cyril and Methodius in Trnava (UCMT), and University of Montenegro (UoM). The meeting's main objective was to facilitate collaboration, assess the project's current status, and explore future perspectives.
Science Technology Park Nis (STPN) gave the venue for the meeting conductance.


Photo. The meeting participants before the STPN building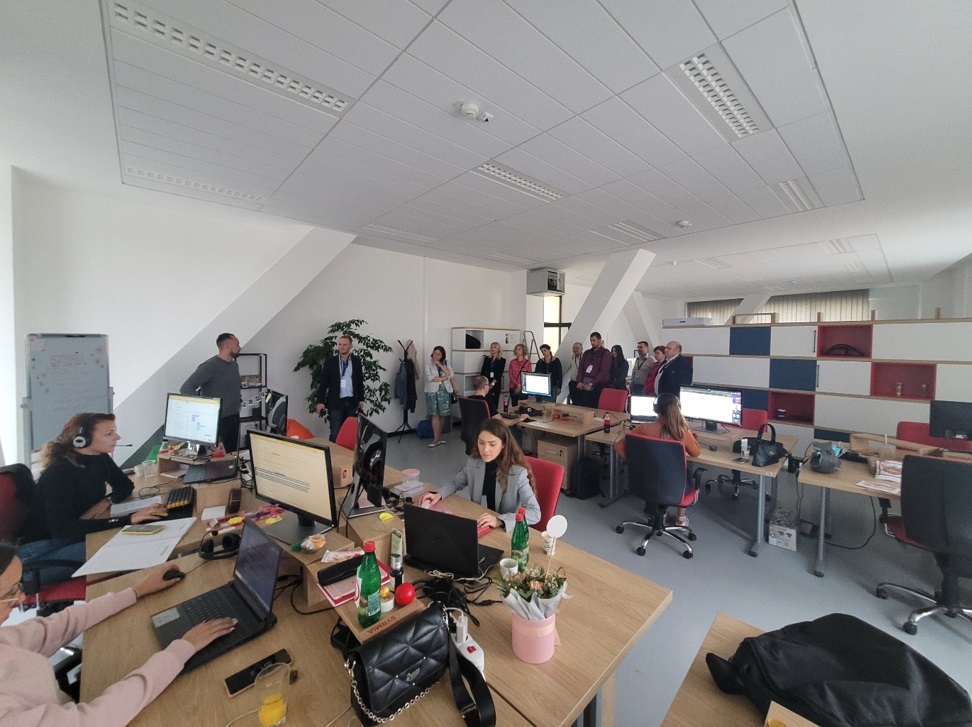 Photo. The meeting participants studied the experience of IT companies located in STPN, focusing on applied AI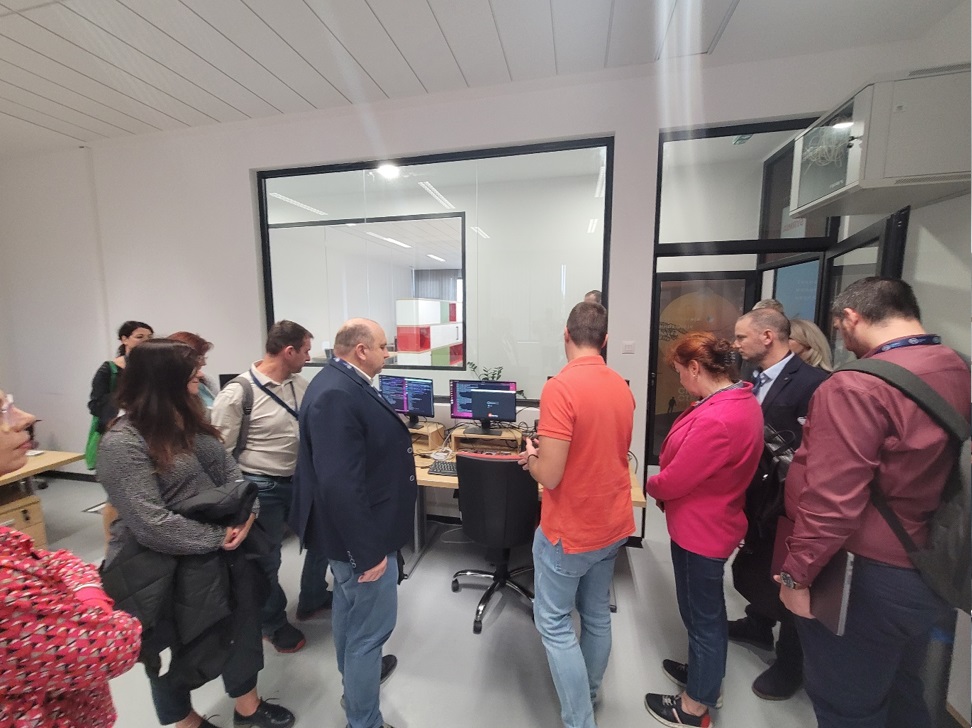 Photo. The meeting participants investigating AI hardware solutions for virtual platforms
Day 1 – October 25, 2023:
1. Introduction and Project Overview (14:30 – 15:00)
• Vasyl Martsenyuk and Georgi Dimitrov provided an overview of the project's current state, highlighting the progress made in developing the Artificial Intelligence Competency Framework, Learning Requirements, and the curriculum's main content and topics.
2. Current State of WP4 and Task Distribution (15:00 – 15:30)
• Igor Jovancevic and Dejan Rancic discussed the current state of Work Package 4 (WP4) and allocated tasks and responsibilities among the partners.
3. Methodology of AAI Design (15:30 – 16:00)
• Igor Jovancevic and Vasyl Martsenyuk presented the methodology for designing Artificial Intelligence in Education (AAI) components.
4. Translations of Project Results (16:30 – 17:00)
• All partners engaged in discussions regarding the translation of project results into their respective native languages.
Day 2 – October 26, 2023:
5. AAI Job Hub and Openness of Project Results (08:30 – 09:00)
• Vasyl Martsenyuk introduced the AAI Job Hub as a platform to enhance the accessibility and openness of project results.
6. Enhancing Project Evaluation (09:30 – 09:45)
• All partners collaborated to explore ways to enhance the evaluation of project results.
7. Education Materials Development Report (09:45 – 10:30)
• Partners reported on the progress made in developing education materials for the training course on AAI.
8. Dissemination of Project Results (10:30 – 11:00)
• Vasyl Martsenyuk discussed strategies for disseminating project results through events and publications.
9. Preparing Trainings in Trnava (15:00 – 15:30)
• Iveta Dirgova Luptakova provided insights into the preparation of training sessions in Trnava.
10. Financial and Managerial Activities (15:30 – 16:00)
• Institutional coordinators from all partners addressed financial and managerial aspects of the project (AdminProject).
The meeting concluded successfully, achieving its objectives of fostering collaboration, assessing project progress, and outlining future actions. The partners left with a clear understanding of their roles and responsibilities moving forward in the FAAI Erasmus+ project.