Project FAAI has been presented on the 22nd International Conference on Artificial Intelligence and Soft Computing
Project FAAI has been presented on the 22nd International Conference on Artificial Intelligence and Soft Computing
The 22nd International Conference on Artificial Intelligence and Soft Computing ICAISC 2023 has been held in Zakopane (situated in the High Tatra mountains),
Poland in June 18-22, 2023.  The conference provided an excellent opportunity for scientists and engineers to present and discuss the latest scientific results and methods.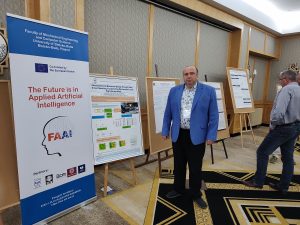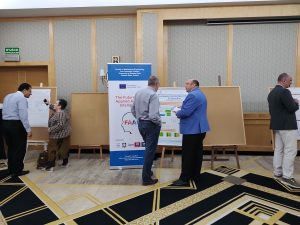 The FAAI team of University of Bielsko-Biala has presented the report devoted to good practice of AAI-based solution for the purpose of biosensor design. It was studied within the framework of the FAAI work package 2. The presentation during the poster session have attrected the attention of the conference participants. Moreover, the conference was a good chance for the project FAAI promotion and dissemination.
Also it has helped us to search new EU partners for cooperation in the field because the conference is focusing on a wide range of topics related to AI including:
Agent-based systems
Ant colony optimization
Approximate reasoning​
Artificial immune systems
Artificial Intelligence in modelling and simulation
Artificial Intelligence in scheduling and optimization
Artificial life
Bioinformatics and computational biology
Brain-machine interfaces
Cognitive systems and applications
Computer vision
Data mining
Differential Evolution
Evolutionary data mining
Evolutionary design
Evolutionary scheduling
Expert systems
Fuzzy Computing with Words
Fuzzy control and intelligent systems
Fuzzy decision making and decision support systems
Fuzzy logic and fuzzy set theory
Fuzzy optimization and design
Fuzzy pattern recognition
Fuzzy systems for robotics
Game theory
Intelligent database systems
Knowledge engineering
Machine learning
Modeling and identification
Molecular and quantum computing
Multi-agent systems
Collective intelligence
Natural language processing
Neural Network Theory and Architectures
Particle swarm optimization
Robotics and related fields
Rough sets and rough data analysis
Speech understanding
Supervised and Unsupervised Learning
Type-2 fuzzy logic
Various Applications
Web intelligence
Human–computer interaction
The Conference has been held in the hybrid mode: online and on-site in Zakopane.
All accepted papers will be included in the Springer LNAI conference proceedings.